Meet the Staff
Meet the Staff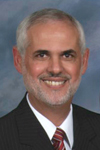 Pastor Ely Prieto – Vacancy Pastor (elyp@lincsa.org)
Pastor Prieto, received his theological training in Brazil (B.D., Seminário Concordia, Porto Alegre, RS, Brazil, 1983) and did his graduate studies in North America (S.T.M., Concordia Theological Seminary, Ft. Wayne, IN, 1993 and D.Min., Concordia Seminary. St. Louis, MO, 2009). He is married to Miriam Schmidt and they have two wonderful children, Filipe and Natália. Since January 2009, Pastor Prieto is the vacancy pastor for Christ Our Savior, a mission congregation in San Antonio. In October of 2011, Rev. Prieto was called to serve as Urban Mission Developer and Director for LINC-SA and since that time, COS works in partnership with LINC-SA. Pastor Prieto enjoys preaching and teaching Bible studies; he also appreciates helping people to learn more about God's love and His forgiveness in Christ. For him it is an amazing blessing to see the Holy Spirit bringing people to faith through the proclamation of the Gospel and comforting them with the power of God's Word and the Sacraments.
---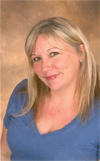 Lynn Linkes – Administrative Assistant (office@cos-sa.org)
Lynn has been with Christ Our Savior since August 2001. She started first in the Childcare Center in the Infant Room. By March of 2002 she was working with the Pastor as the Administrative Assistant for the Church and the Childcare center. She enjoys interacting with Church Members and Childcare Families. Lynn hopes to assist in new outreach programs that Christ Our Savior is planning to connect with the developing neighborhood in our surrounding area.
---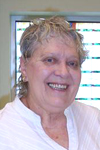 Sharon Hudkins – Organist
Sharon has been involved in church music from the day she could sit alone in the front pew at church while her mother sang in the choir. Formal piano lessons began at age 5. At the age of 12 she became organist for her hometown church. She was also the pianist for a gospel quartet that traveled throughout the North Central West Virginia area. Sharon remained organist at her church until graduation from High School. She majored in Piano Performance at West Virginia University where she was the recipient of a 4 year Board of Governor's Scholarship in Music. After graduation she taught private piano lessons both in West Virginia and Texas. Sharon has served as pianist/organist for several San Antonio Churches. She has been organist at Christ Our Savior for 8 years and is thankful for her loving church family. She continues to have a full schedule of private piano students.
---
Marisol Zavala – ECEC Director (ececdir@grandecom.net)
Marisol has been the director at Christ Our Savior Childcare Center since September of 2014 and started at our center since may of 2012. She has 15 years experience in child care development and has an associates in early childhood. Her main focus is the children's well being,she also wants the families to feel welcomed and know that their children are safe at all times during their time at Christ our savior.
---